A revolution within the dental laboratory
For 20 years, CIMsystem has specialized in the development and commercialization of advanced solutions for CAD/CAM in the most varied applications.
Constantly investing in the improvement of innovative technologies and keeping the existing ones up-to-date, CIMsystem is constantly maintaining a strong working relationship with customers. We strive on and taking care of their specific demands, with special attention to market changes. Customers choosing CIMsystem know they can count not only on high quality products, but also on a full service. This includes consulting, qualified training, after-sales assistance, and an international commercial network able to satisfy any requests.
The success of the developed applications has modified and widen the CIMsystem traditional market. Today the company has increased its customer base fivefold worldwide.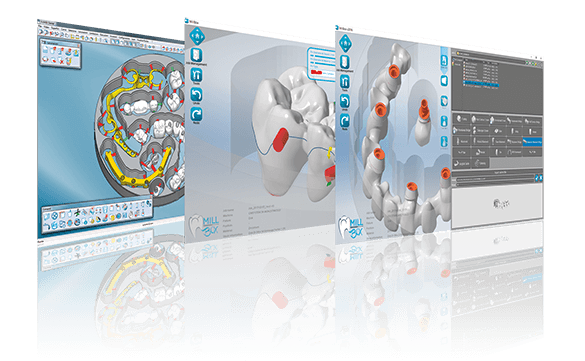 CIMsystem has offered for the past 10 years the CAD/CAM most innovative solutions for your dental laboratory.
CIMsystem has applied decades of experience in the development of new CAD/CAM solutions for the dental sector, thus creating products with a higher degree of technological content. This has led to the improvement in the quality of performance and operational efficiency.